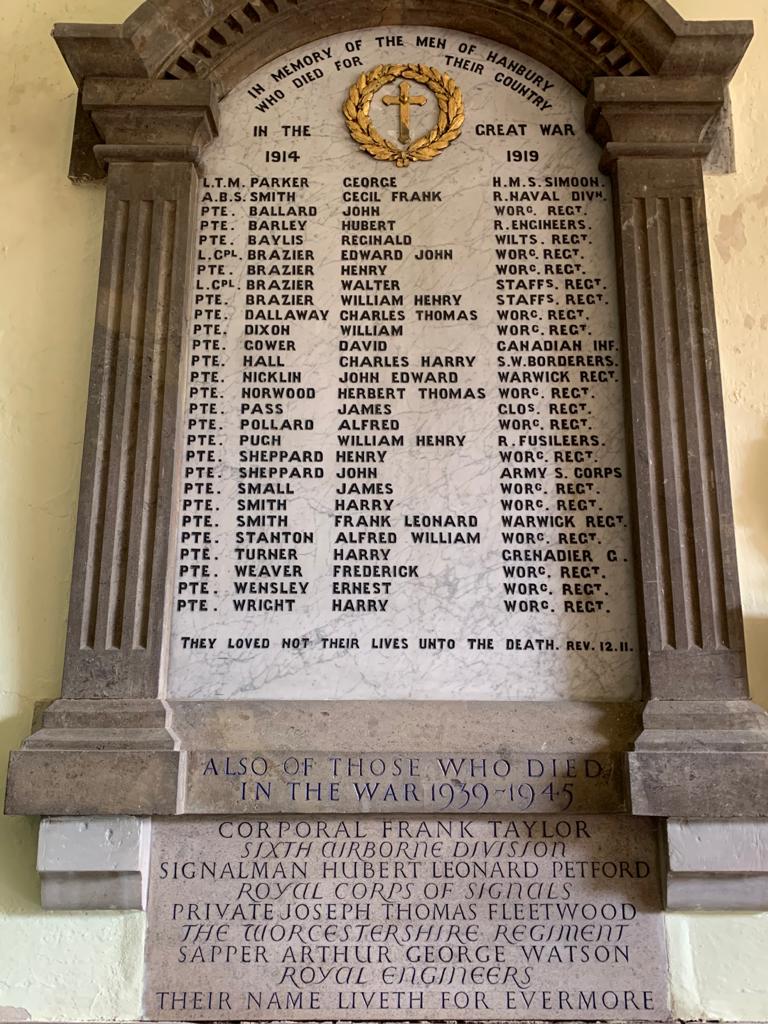 Hanbury Church war memorial recording names from two world wars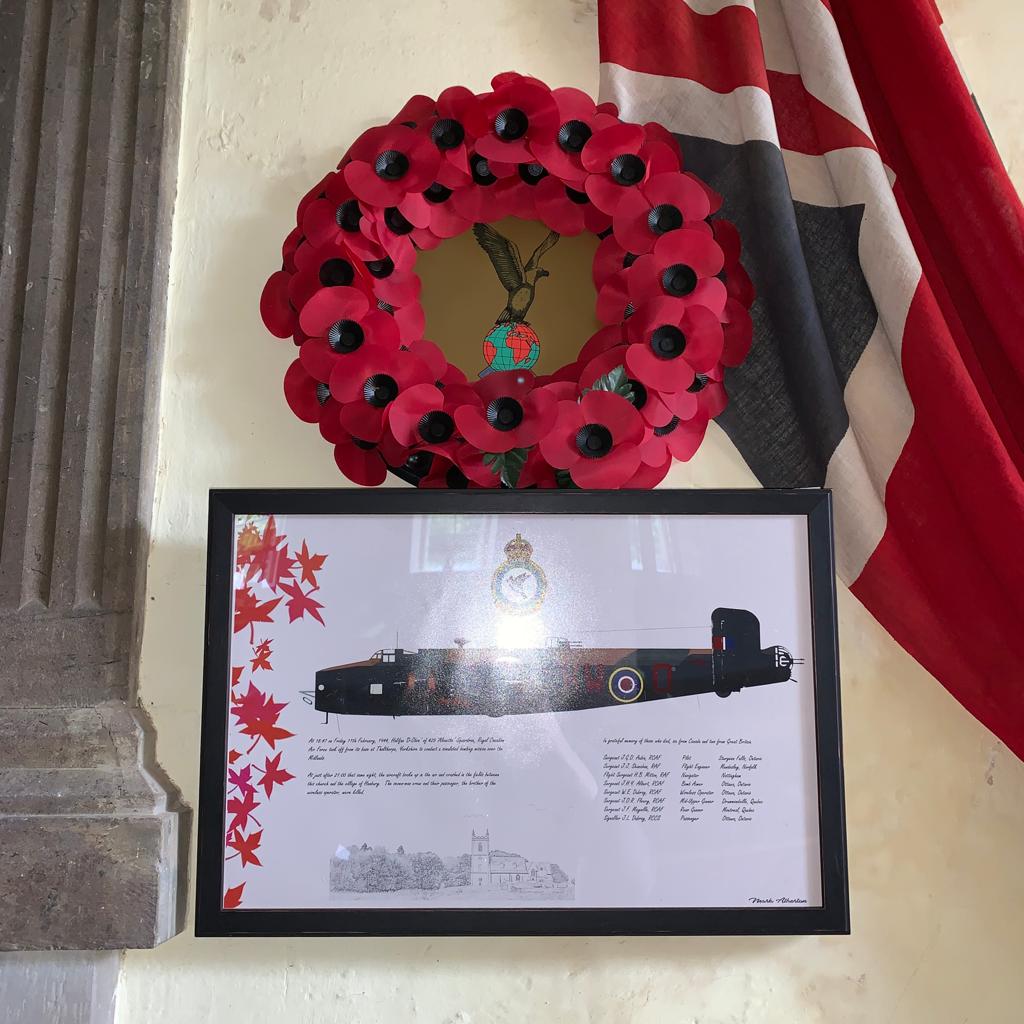 Halifax Bomber Crash
REMEMBERING THE FOREST LANE HALIFAX BOMBER CRASH
In February, Hanbury's lay minister John Spencer led a moving service in the Vernon chapel in commemoration of the crash landing of a Handley Page Halifax Bomber, in Hanbury, during the second World War. Eight crew members lost their lives.
At 21.07 hrs, during a night flying exercise on 11 February 1944, the plane's port side outer engine was observed to be on fire over Stoke Prior and Hanbury Mount.Pieces broke off the aircraft while in flight and some crew members abandoned the aircraft only to discover that their altitude was too low for parachutes to deploy. As a six year old, Ivor Thomas saw part of the plane land in his back garden, the front wheels of the plane just missing the house. People drove out from the surrounding area to witness the sorrowful crash site, returning home with heavy hearts.
Six crew were Canadian and one of the two British members was twenty- one year- old Jack Shanahan.Heartbreakingly, this young man had been due to take leave the following day to act as best man at his brother's wedding. Most crew were buried in Pershore and the site was subsequently investigated and cleared under licence.
During the commemoration, the Stoke Works and Hanbury Royal British Legion standard was lowered by Gary as 'The Last Post' was sounded. Silence and reveille followed. Details of the aircraft and crew can be viewed at the Hanbury church war memorial.