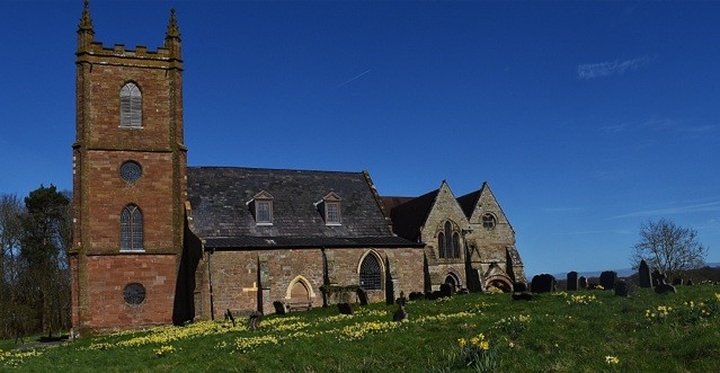 Welcome to Hanbury Church
This Saturday 21st April Hanbury Church will be hosting a Spring Walk & Grand Sale in aid of re-building Tunguli Church
10.30 am a 4 mile spring Walk led by Laurie & John from Hanbury Church car park
Noon – 2.00 pm Homemade Soup and rolls served in church to walkers and visitors
Noon – 4.00 pm Grand Fundraising Sale in church including Bric-a-brack, Antiques and Vintage items for sale. Continuing on Sunday 2-4
Come along to all or any of the events happening, If walking isn't for you but love the taste of home made soup, which comes highly recommended, or just after a bargain we would love to see you.
You will be helping Hanbury and the Bowbrook Churches raise £15,000 for a new Anglican Church in our rural link village of Tunguli.
St Elizabeth's church was washed away by storms last September because the handmade clay bricks used in construction had typically eroded over the years. As members of the worldwide Christian Church, we would like to demonstrate our love and support by raising as much money as possible to build a permanent replacement.
Details of all this month's services are available from the events page we would love to welcome you to our Church.
---
We are a vibrant church set upon a hilltop in the village of Hanbury in Worcestershire. We, at the Parish Church of St Mary the Virgin, attract people of all ages and outlooks to services that range from the contemporary to the traditional, from the informal to the formal and we would love to meet you.

We welcome many visitors each year and always open in daylight hours.
If you are an enquirer, visitor, worshipper or pilgrim, we are here to help you.
We are part of the Bowbrook Group and the office details are on our "contact us" page.

For the full service times see our Services page.
If you are looking to arrange a baptism, wedding, or funeral click on the links and download the appropriate detail.
Self service refreshments open 9-5 daily
Enjoy