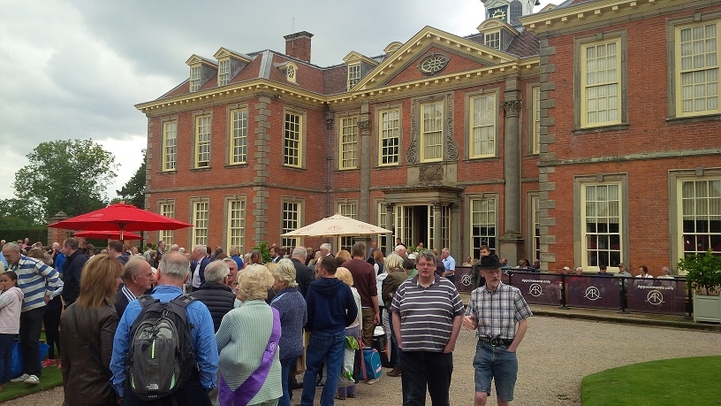 The Vernons
It is not known when exactly the first Vernon came to the peaceful countryside village of Hanbury. The earliest mention is of a young man named Edward Vernon (1551 - 1627), who was the Curate of Hanbury Church, (date not known). Edward went on to become the Rector of Upton Snodsbury, leaving a vacancy which was to be filled by his older brother, Richard Vernon (1549 - 1627).
The Rector of Hanbury, William Tomlinson died in 1580 and his Curate Richard took over as his replacement, becoming the first 'Vernon' to be Rector of Hanbury Church. The position was a welcome one, as the Hanbury Rectory was one of the best endowed in the country, with a very good income from tithes.
In 1584 Richard marries Frances Wylde (1561 - 1648) who had been endowed with 'Wylde' family land in Astwood, Hanbury and Dodderhill, where they chose to raise their children. At the time of Richard's death in 1627, he owned substantial estates in Hanbury and Dodderhill.
Richard and Frances' eldest son, Edward Vernon (1586 - 1666) continued the estate growth by purchasing the manor and advowson of Hanbury in 1631, from Edward Leighton, Edward Vernon would completely rebuild Hanbury Hall, in the 'William and Mary' style that you see today. And so began the long, deep connection between Hanbury Church and the Vernon family of Hanbury Hall, until the last remaining 'Vernon' passed away in 1962. The property was left in the hands of the National Trust, which continue to maintain the building and gardens to this day.
Hanbury Hall and Hanbury Church still have a healthy relationship and continue to work together to make Hanbury an extremely popular destination for all visitors.