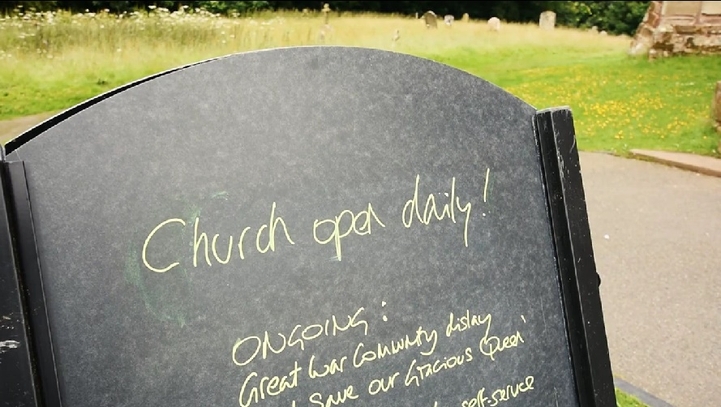 Welcome
We are a community of faith that
SEEKS God in worship
SERVES one another and
SHARES the love of Jesus.
Hanbury Church
We are a busy rural church visited by many people throughout the year. We are always open during daylight hours and a warm welcome will await you. Whatever reason is behind your visit we hope you will find peace and joy in this marvellous place.
Hanbury village church which is the crowning glory of one of the most stunning viewpoints in Worcestershire is an 'all age favourite place to go' for an extraordinary number of people, and a definite case of once discovered, never forgotten. It is also famous for being the model for St Stephen's, Ambridge, enjoying a sixty year filming and recording relationship with BBC Radio.
About our family
We are a friendly rural church that is part of the Bowbrook Group. We take a great interest in all things rural and agricultural and celebrate the agricultural year. If you would like to know more about the other churches in our group the links are below:
If you would like to know more about rural ministry in general, then follow the link below to the Chaplaincy to Agricultural and Rural Life (CARL) in Worcestershire:
History
Once the site of an Iron Age Hill Fort and later the home of monks, the present building dates from 1210. It has evolved under the patronage of two important local families, the Bearcrofts of Mere Hall and the Vernons of Hanbury Hall, reflecting social change through the Georgian and Victorian eras. Look and linger inside to discover the story of Hanbury.
The Church Community and Events
As a Christian community, we offer opportunities for worship and friendship each Sunday in a variety of services to suit all ages and tastes. Details can be found on the "Regular Services" page. For details about your needs including baptism, confirmation, marriage blessings, weddings, and also interments, memorial services and funerals please follow the links on the related pages.
If Church is not your thing, why not join a team of volunteers, or become a friend? Many people from the village and beyond volunteer time and skills to maintain and fundraise which can be one of the most satisfying ways of enjoying this fascinating place and making new friends.
Regular annual events include a professional Summer Sunday Afternoon Concert, Bank Holiday Homemade Teas with topical displays, Hanbury Fete Stall at the Hall, Historic Churches Cycle Ride and National Trust Ghost Walks. We also welcome groups for history tours, walks, photography, painting and drawing sessions or for other educational purposes.

Our greatest hope is that everyone will feel welcome to enjoy the therapeutic peace of this beautiful place.