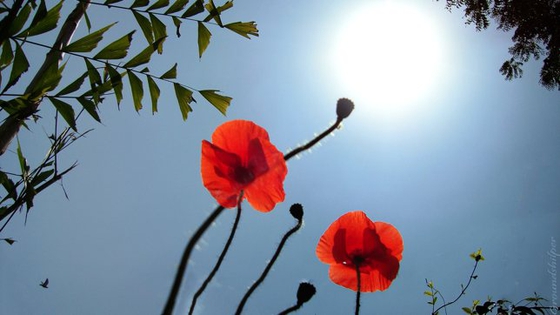 Happily, the weather was kind for us on REMEBRANCE SUNDAY. Stoke Works and Hanbury RBL planned carefully in order to be with us at the village memorial on what was, of course, a very busy morning, and we thank them sincerely for this.
There was a special visitor present at both Hanbury ceremonies, who had brought Edward Brazier's restored Great War service medal along to show us. Edward Brazier, one of four Brazier brothers listed for Hanbury, having been killed in action at the age of 30 years.His great granddaughter, Dr Melinda Hockey, wore his medal alongside another which was presented to his widow. Some of you may remember that last year, at the one hundredth anniversary commemoration, Tony Hall brought Edward's medal to church after finding it in his garden in Shernal Green while laying a new patio. Coincidentally, Edward's great great grandsons also attended the service, having been brought up from Surrey by their father. Their mother, who works in hospital intensive care, had been on duty at that time but was determined to come along this year to show us the restored medal.It was unrecognisable and we marvelled at the way in which the medal had been reunited with the family once again.
Thanks to David, Alan, Rob and Gary from RBL and also Revd Rita, John S, Ian, Alison, Clare, Phil, Melinda and Bob and everyone present for gracing the Hanbury commemorations.
Please do visit the NEWLY ORGANISED AND DISPLAYED ARCHIVE material in church which embraces all the GREAT WAR contributions gathered from the community over the last four years and read more about the Brazier family and other local families who fought for our freedom.
WE ARE ALSO ASKING FOR MEMORIES, PHOTOS AND DOCUMENTS RELATING TO THE SECOND WORLD WAR as the country embarks on significant commemorations of 1939 – 1945.