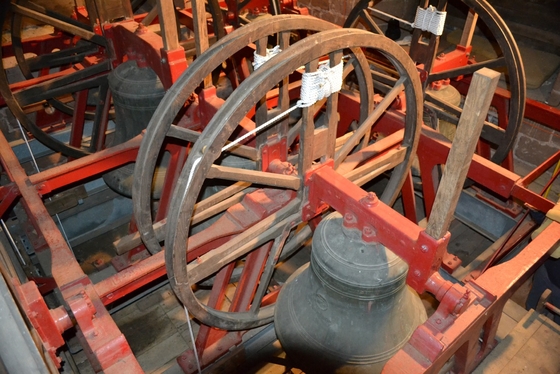 NEWS IN BRIEF Taken from the Bowbrook News
Historic Churches Sponsored Cycle Ride raised £50 for church restoration in Worcestershire and Dudley Archdeaconry.Eighteen churches were visited after a good breakfast at the 'Farmer's Ploughing Match'. Thanks to Oddingley and Bishampton in particular for providing refreshments and also sponsors for their generous support.Contact Jane Brian to donate.
On the 10 October, another recording of the Hanbury Ringers will be made for a forthcoming episode of 'The Archers'.What will be their significance this time?Could be Harvest Festival? We never know!Remember to tune in to Radio 4 shortly afterwards to find out 'what's up' at St Stephen's Ambridge.
Muddy Boots Ground Care will be making their final visit to tidy the churchyard this month.Huge thanks to our village team of volunteers for their hard work throughout the summer months when thankfully, the grass grew less than usual!Hanbury PCC and visiting graveyard families are tremendously grateful for your time and care.Please let us know if you would like to help next year, in this beautiful location.