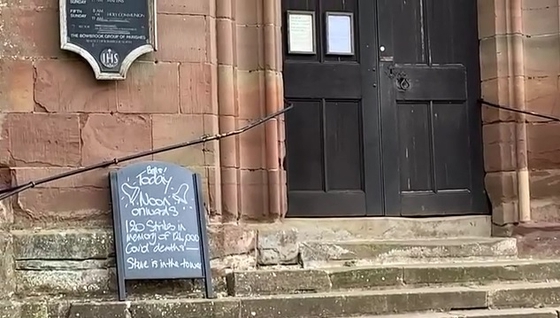 Hanbury Tenor Bell Rung to Commemorate COVID Losses.
Below is the official notice describing formally the ringing of the tenor bell on Tuesday 23rd March which you may have heard.
A sombre and poignant event in sharp contrast to the normal joyful ringing of all eight bells. We thank Steve Townsend for undertaking this task with great decorum. It was moving to see several visitors standing respectfully still in the church grounds and listening to the full 126 strikes.
An extract can be seen on Instagram – Hanbury Church Life..
Worcestershire & Districts Association
St Mary the Virgin
Tuesday, 23 March 2021 in 16m (12–1–15 in F♯)
126 Whole Pulls, Tolling
8 Tenor Bell
Following one minute of reflective silence from 12 noon; on this National Day of Reflection and first anniversary of the first national lockdown in the UK: 126 whole pulls (stately) to commemorate the 126,000 lives lost to Covid-19.
Click on Image to play Video and hear the bells