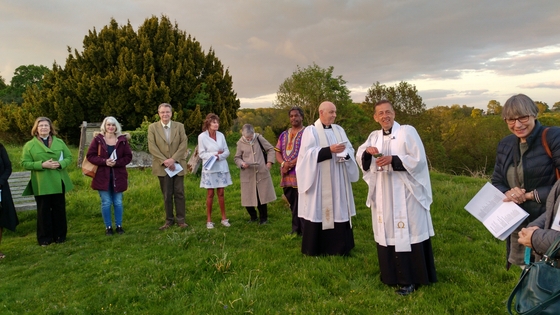 Thanks to all who came along to celebrate ASCENSION when Hanbury hosted the GROUP EVENING SERVICE.
Communion was taken outside and was followed by refreshments and a good catch up inside. This was also an opportunity to say 'farewell' to Revd. Gary Crellin who has officiated in Hanbury on several occasions, most memorably for the 'Pet Service' and also one of his Paddington themed Christenings.
Our warmest thanks, love and best wishes go with 'the Crellins' as they move to Malvern Deanery.