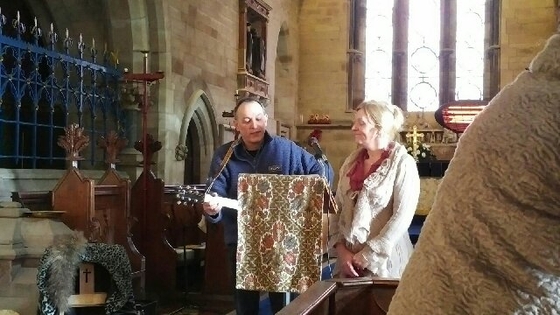 Thanks to Mike & Lizzie for fronting the open door Sunday, this month Naturally the theme was "Love"
The morning started with coffee, biscuits and a natter, lots of new faces for me today, which is always nice to see. We wish all the new wedding couples all the best for the future and we hope also a long standing relationship not just with each other but with God and the Church. They will most certainly always be welcome at Hanbury.
The Children were not left out of this service, in fact they had a very important roll today, displaying the plaques for us all to see, we used these to write our message of love on love hearts which were scattered like confetti once they were completed by the congregation..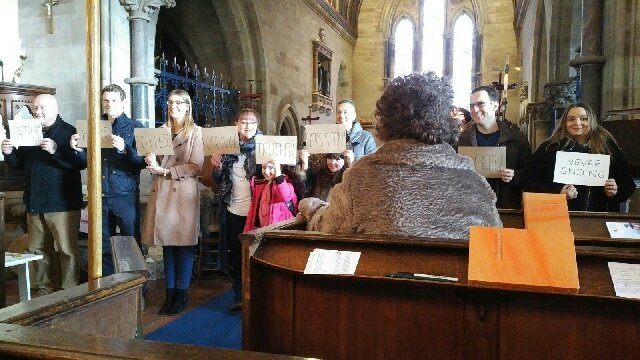 Four songs were sung, three were accompanied by Mike on the guitar, you will see from the photos that one of the songs required a bit of movement, just what we needed on a chilly February morning.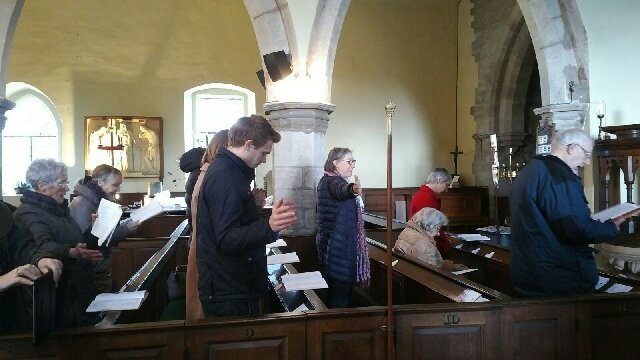 Great time had by all, looking forward to the next.