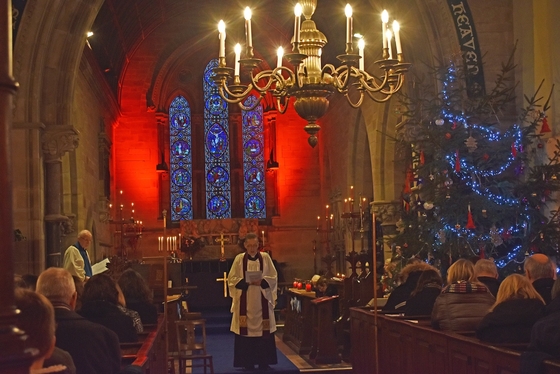 Sunday the 17th of December welcomed a packed service which could only befit Christmas at Hanbury.
Readings and lessons were read out and the choir sounded wonderful.. I would, of course like to think that I was also in fine voice on the night, and contributed greatly bringing up the rear, others may however disagree ;) . The Choir stepped forward and gave us two numbers accompanied by two guitarists, one song had a great Yorkshire twist.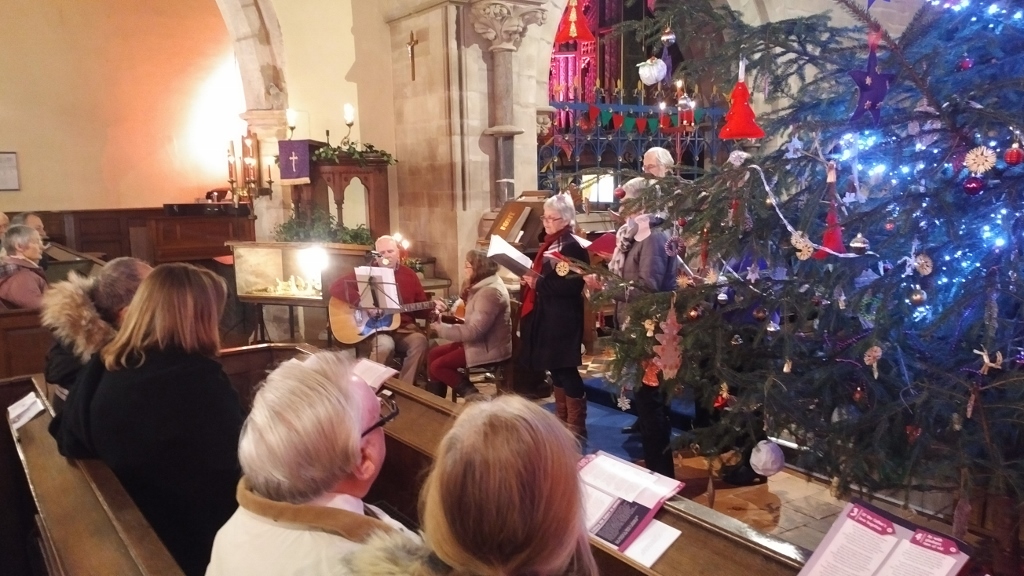 The Church was mostly lit by candle light along with some warm lighting, highlighting the beauty of the Church interior. The tree looked spectacular and dominated the south of the central isle, the tree and bunting was decorated by the WI and we think they did a grand job.
The Crib is now populated and the third advent candle was lit, it was great catching up with members of the parish and even met a couple who got married at roughly the same time as my wife and I, which was nice.
The evening came to an end with Mulled Wine and warm mince pies, from which we all had a natter and a warm before heading off to enjoy the rest of our Sunday evening.
Thanks to David, John, Judith, the readers, choir and everyone who attended. See below for more great pictures of the evening
Merry Christmas to you all.