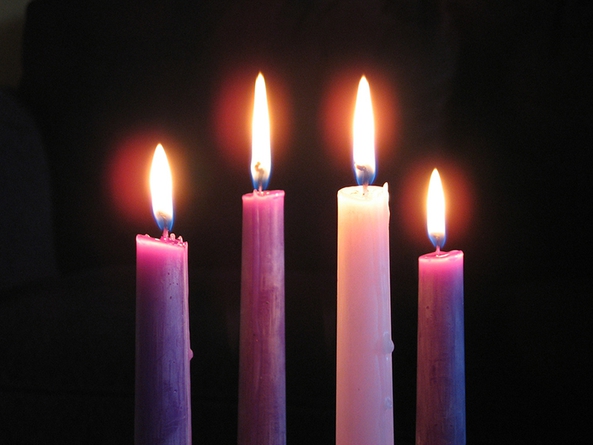 Advent Week 1
28 Nov 2021 10:30AM — 11:30AM
The first Sunday of Advent
Sunday 10:30 at Hanbury Church
Led by Lay Minister John Spencer.
Refreshments, tea, cake and biscuits after the service. We look forward to seeing you.
Jeremiah 33: 14-16; 1 Thessalonians 3: 9-end; Luke 21: 25-36
The candles also have their own special significance. The four candles represent the four weeks of Advent, and one candle is lit each Sunday. Three of the candles are purple because the colour violet is a liturgical colour that signifies a time of prayer, penance, and sacrifice.
The first candle, which is purple, symbolizes hope. It is sometimes called the "Prophecy Candle" in remembrance of the prophets, especially Isaiah, who foretold the birth of Christ. It represents the expectation felt in anticipation of the coming Messiah.
(mercyhome.org/blog/sunday-mass/advent-wreath/)
Back to events